Rule Joy Trammell Rubio's September Project Highlight: Lake Blackshear Resort & Brasstown Valley Resort
September Project Highlight
Lake Blackshear Resort & Brasstown Valley Resort
The Georgia Department of Natural Resources, on behalf of the North Georgia Mountain Authority, engaged Rule Joy Trammell Rubio to provide architectural and interior design services for their two premier resorts. 

Located on the shores of Lake Blackshear in Georgia Veterans Memorial State Park near Cordele, Georgia, the Resort has recently been fully transformed into a welcoming middle Georgia resort with a strong aesthetic reference to the water and its Southern heritage. The 14-room lodge, 64 villa rooms and 15,600 sf conference center were constructed in phases from 1996 to 2001 and were in need of both exterior repair and interior updates.  The interior renovation brought new life to the spaces by bringing in lighter, neutral finishes that are more open and inviting. The new public area finishes and furniture create a timeless, relaxing, lake-like vibe for guests to enjoy. A new lake-view meeting space was added making Lake Blackshear the perfect company retreat location. Guests will enjoy the newly renovated guestrooms complete with all new bathrooms, finishes, furniture, and artwork.  All new lodge exterior siding and windows provide a clean look and improved sense of arrival.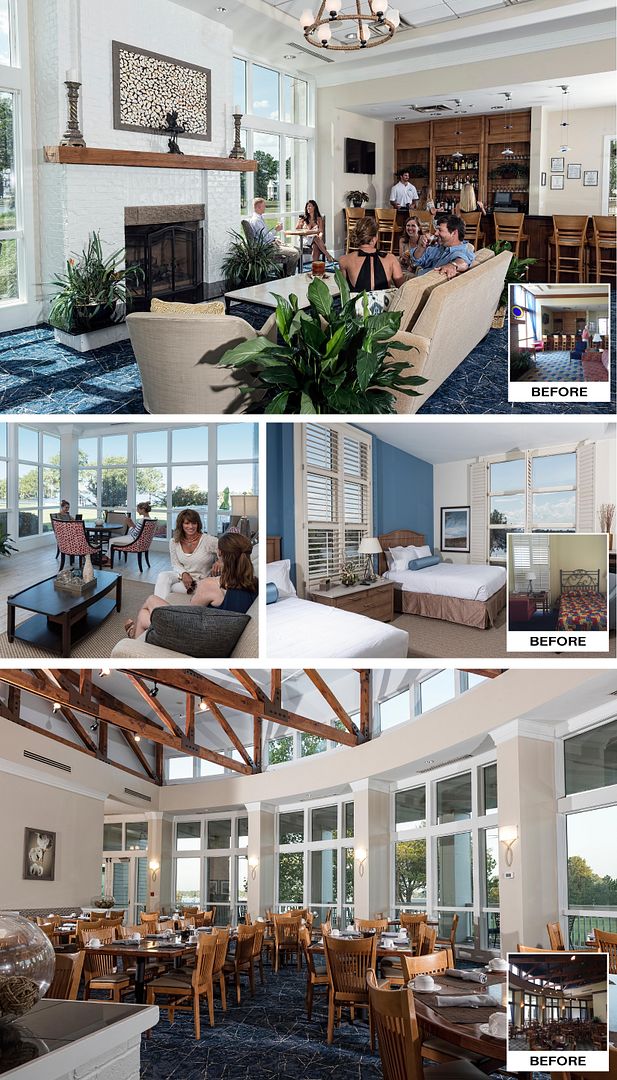 Nestled into the North Georgia Mountains near Young Harris, Georgia, the Brasstown Valley Resort  has renewed its commitment to be Georgia's premier mountain getaway by bringing new emphasis to the natural tones of its environment. The 102-room mountain lodge, 32 cottage rooms and 56,000 sf conference center resort were constructed in 1994 and were needing a refreshment that would create a timeless aesthetic yet reference the rustic nature of the area that will  be appreciated for years to come. Guests now enjoy comfortable updated public area finishes, furniture, and unique accessories, as well as all guestroom upgrades including new bathrooms, room finishes, furniture and artwork.